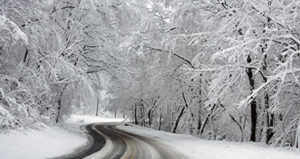 Update regarding severe winter weather
Per leadership in the Carolina Region
as of Wednesday, December 12, 2018:
All of our people are safe and accounted for. After receiving about 20 inches of snow making road conditions unsafe, the Asheville area stores were closed Monday. By Tuesday, it was business as usual. Other stores in the Carolina Region delayed opening until 10 am on Monday so our people could take their time to get to the stores safely. Some employees had power outages for a few hours, but the power was restored quickly and no one suffered any significant home damage.