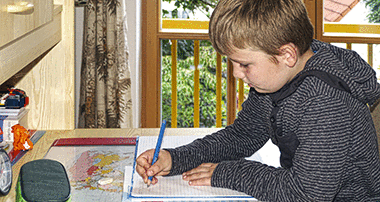 Is the uncertainty of returning to school during a pandemic causing you anxiety? Are you worried about your school's return to school plan or disease exposure risks? Many parents are experiencing similar feelings during this uncertain time.
GuidanceResources, our Employee Assistance Program (EAP) partner, is offering a free webinar to offer tips on coping with anxiety related to returning to school during a pandemic. Visit our Coping Tools for Families page to watch the prerecorded webinar and for additional resources for coping as a family.
For more information about state specific COVID-19, unemployment, childcare, and return to school plans, please visit our State-by-State Unemployment and Childcare and State-by-State COVID-19 Updates and Vaccination Clinics pages.