When trying to eat healthier, many people think they have to give up some of their favorite foods, but there are ways to cut calories and eat the foods you love.
Refer to United Healthcare's (UHC) Don't Eat That – Eat This! article for ideas on how to swap high-calorie ingredients for healthier alternatives. Add fiber or cut calories, fat, and sugar, without compromising on taste.
If you are tired of your old recipes and are looking for something new, visit UHC's recipe library. Find recipes for main dishes, soups, salads, sides, and even snacks and desserts.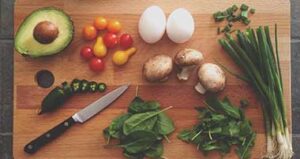 Weigh-ins and Support Resources
Remember, the Spare Tire Contest is a journey; stay positive and stay on track by submitting your weight online each week through the links in the weekly email sent to all participants. Weigh-in links, support resources, and inspiration are also available from your Discount Tire work location, on the Knowledge Center HR > Spare Tire page. 
Be sure to check in with your doctor before making changes to your current diet or starting a new exercise routine. For more details on the contest, visit the Spare Tire page.