If you are looking for a quick and easy way to help you relax and reduce your stress, you may want to try meditation. No special equipment is required and meditation can be done anytime, anywhere. 
When you are feeling stressed, be sure to take a moment to clear your mind and breathe. Meditation may help you gain new perspective on your day-to-day stressors. 
Visit the Mayo Clinic's Meditation: A simple, fast way to reduce stress article to learn more about:  
Emotional and physical health benefits
Types of meditation
Helpful tips
Everyday ways to practice meditation on your own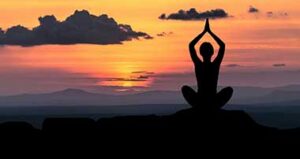 If you would like to try a guided meditation session, there are a variety of apps available for mobile devices such as Insight Timer or Calm. Both apps offer subscription services and/or limited free content for those who opt not to pay for a subscription. 
Weigh-ins and Support Resources
Remember, the Spare Tire Contest is a journey; stay positive and stay on track by submitting your weight online each week through the links in the weekly email sent to all participants. Weigh-in links, support resources, and inspiration are also available from your Discount Tire work location, on the Knowledge Center HR > Spare Tire page. 
Be sure to check in with your doctor before making changes to your current diet or starting a new exercise routine. For more details on the contest, visit the Spare Tire page.