Drinking enough water and getting the right amount of fluids throughout the day is very important for your health.  If you do not drink enough fluids, you can become dehydrated, which can lead to a  variety of negative health effects. Refer to the CDC's Water and Healthier Drinks article to learn more about:
How water helps your body
When your body needs more water
Tips to get you in the habit of drinking more water
Healthier drink options and beverages to avoid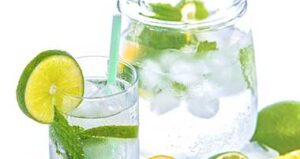 Looking for a fun way to motivate yourself to drink more water?  Try this 7-Day Hydration Challenge from Popsugar Fitness.   
Not sure how much water you should be drinking? Use the Everyday Health Calculator to get a general recommendation based on your body type. Please remember: Fluid requirements vary from person to person. For more personalized guidance based on your activity level, health conditions, and other factors, be sure to check in with your primary care physician. 
Weigh-ins and Support Resources
Remember, the Spare Tire Contest is a journey; stay positive and stay on track by submitting your weight online each week through the links in the weekly email sent to all participants. Weigh-in links, support resources, and inspiration are also available from your Discount Tire work location, on the Knowledge Center HR > Spare Tire page. 
Be sure to check in with your doctor before making changes to your current diet or starting a new exercise routine. For more details on the contest, visit the Spare Tire page.