Staying active is important for your health, but sometimes it can be hard to stay motivated. 
Do you feel like you are too tired to work out?
Are you having a hard time finding exercises you like?
Do you hate working out alone?
Overcoming these obstacles and finding motivation can be difficult. Visit the American Heart Association's Staying Motivated page for information and helpful tips, such as:
Ways to stay energized
Finding motivation
Setting fitness goals
Connecting with peers for fitness support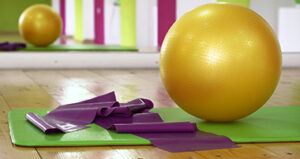 Weigh-ins and Support Resources
Remember, the Spare Tire Contest is a journey; stay positive and stay on track by submitting your weight online each week through the links in the weekly email sent to all participants. Weigh-in links, support resources, and inspiration are also available from your Discount Tire work location, on the Knowledge Center HR > Spare Tire page. 
Be sure to check in with your doctor before making changes to your current diet or starting a new exercise routine. For more details on the contest, visit the Spare Tire page.