It's been proven that being outside and getting some fresh air can offer a variety of physical and mental health benefits.
The Love to Know website offers 50 ideas for outdoor activities, including:
Going for a hike
Visiting a local farmer's market
Planning a day trip with your family to see beautiful surroundings
Taking up a new hobby like gardening or photography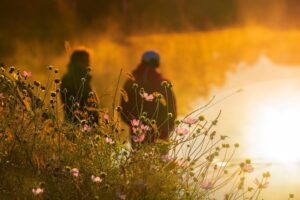 As a reminder, be sure to keep an eye on the weather and drink plenty of water when planning your fun outdoor activities!
Weigh-ins and Support Resources
Remember, the Spare Tire Contest is a journey; stay positive and stay on track by submitting your weight online each week through the links in the weekly email sent to all participants. Weigh-in links, support resources, and inspiration are also available from your Discount Tire work location, on the Knowledge Center HR > Spare Tire page. 
Be sure to check in with your doctor before making changes to your current diet or starting a new exercise routine. For more details on the contest, visit the Spare Tire page.