As we head into these last few weeks of the competition, it may be difficult to stay on track and keep motivated to finish strong. These articles on the surprising benefits of healthy eating and exercise provide a great argument for continuing to make healthy choices and fitting in fitness. (Who wouldn't want to prevent brain degeneration and have fewer wrinkles?!)
This HuffPost Wellness online feature, "13 Mental Health Benefits of Exercise," includes how exercise can prevent cognitive decline:
It's unpleasant, but it's true – as we get older, our brains get a little…hazy. As aging and degenerative diseases like Alzheimer's kill off brain cells, the noggin actually shrinks, losing many important brain functions in the process. While exercise and a healthy diet can't "cure" Alzheimer's, they can help shore up the brain against cognitive decline that begins after age 45. Working out, especially between age 24 and 45, boosts the chemicals in the brain that support and prevent degeneration of the hippocampus, an important part of the brain for memory and learning.
Featured on the MyFoodDiary Nutrition blog is "9 Hidden Benefits of Healthy Eating," including how your diet choices can leave you with fewer wrinkles:
Foods with high water content, such as fruits and vegetables, moisturize the skin and keep you hydrated. They also contain antioxidants to protect against cell damage for younger-looking skin. Omega-3 fatty acids found in fish, such as salmon, nourish the skin and may help reduce the appearance of wrinkles.
---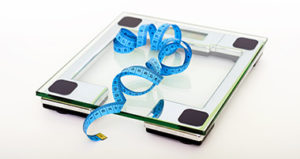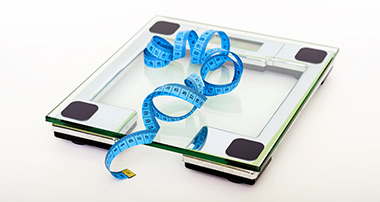 Weigh in weekly
Remember, the Spare Tire Contest is a journey; stay positive and stay on track by submitting your weight online each week. It's easy! The weigh-in site is open from Tuesday to Friday (except for the final weigh-in) for your convenience and accessible via the Knowledge Center and in the weekly email sent to all participants.
---

The 2018 Spare Tire Contest runs from April 17 – June 26, 2018. This voluntary weight-loss competition for full-time employees can help you commit to long-term health choices and an active lifestyle. To help motivate the contestants, we're providing weekly tips for eating healthy and burning more calories. For more details on the contest, see the Spare Tire page here. Even more details are accessible from the Knowledge Center at your work location.