Common misconceptions when working towards health and fitness goals are:
success comes at the cost of our favorite foods
all free time must be spent at the gym
No pain, no gain, right? Not necessarily.
A restricted diet can lead to feelings of missing out, find us craving the things we "can't" have, and losing momentum over the long haul. However, moving from drastic measures to small shifts can add up to big change over time. These articles from Health.gov (the Office of Disease Prevention and Health Promotion) provide suggestions on making those shifts:
Small shifts can apply to physical activity too! Read Fitbit's Get Moving blog, "The Power of Taking 10,000 Steps (Or More!) And How to Get There." And if you're feeling stuck to your desk (plane, train, or car), check out this Get Moving feature: "No Time to Move? Here are 13 Ways to Sneak Fitness Into Your Day."
And if you happen to find yourself stuck to the couch after work, couch potato workouts are here to save the day! There are plenty of ideas online for how you can make the most of the commercial breaks; here are some examples from FitnessVigil.com: "6 Easy Couch Potato Exercises That Will Keep You Fit."
---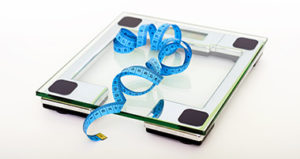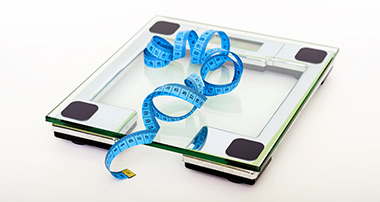 Weigh in weekly
Remember, the Spare Tire Contest is a journey; stay positive and stay on track by submitting your weight online each week. It's easy! The weigh-in site is open from Tuesday to Friday (except for the final weigh-in) for your convenience and accessible via the Knowledge Center and in the weekly email sent to all participants.
---

The 2018 Spare Tire Contest runs from April 17 – June 26, 2018. This voluntary weight-loss competition for full-time employees can help you commit to long-term health choices and an active lifestyle. To help motivate the contestants, we're providing weekly tips for eating healthy and burning more calories. For more details on the contest, see the Spare Tire page here. Even more details are accessible from the Knowledge Center at your work location.