The Safety of Our People and Our Customers is always our first consideration.
As COVID-19 restrictions are loosening and people are resuming their daily activities, it is important to remember to protect yourself, your family, your coworkers, and our customers by following local, state, and CDC guidelines.
Precautions You Should Take
Follow all established Company guidelines for COVID-19 prior to arriving and while at work.

Outside of work, follow the guidelines imposed by your local, state, territorial, and/or tribal health and safety laws, rules and regulations.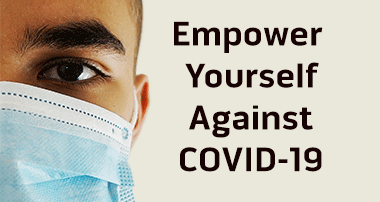 Feeling anxious, stressed, overwhelmed?
These feelings are normal during a crisis. Learn about Optum, Discount Tire's Employee Assistance Program (EAP), and more.
COVID-19 and Unemployment Information by State
Learn more about COVID-19, vaccination clinics, unemployment and emergency childcare available in your state. Each state may offer slightly  different resources.
Learn more about your benefits, when you can make changes and how COVID-19 affects your benefits.
Be sure to practice the 3 C's. Learn more about COVID-19 and keeping yourself safe.
Learn more about resources available to help your family, including: child and elder care, educational and family friendly activities, expecting parent resources, and more.
Visit the CDC travel pages for information on domestic and international travel and how to stay safe if you will be traveling.