Getting a good night's sleep is important for your health. Sleep requirements vary person to person, but adults generally need seven to nine hours of sleep per night. Children, depending on age, may require significantly more. 
Good quality sleep helps:
Maintain brain function
Reduce your risk for disease
Improve daytime performance 
Improve your emotional health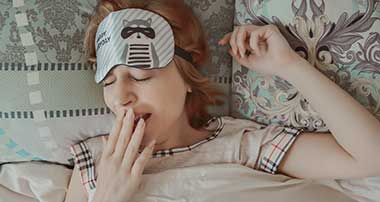 Lack of quality sleep can have short-term and long-term effects, including increased risks for chronic illnesses. If you are having problems sleeping or feeling tired during the day, be sure to discuss your sleeping habits with your primary care physician. 
Refer to United Healthcare's Health tip: Sleep for heath flyer for more information about what you can do to help improve your sleep and to learn more about how poor quality sleep can negatively affect your health.
Weigh-ins and Support Resources
Remember, the Spare Tire Contest is a journey; stay positive and stay on track by submitting your weight online each week through the links in the weekly email sent to all participants. Weigh-in links, support resources, and inspiration are also available from your Discount Tire work location, on the Knowledge Center HR > Spare Tire page. 
Be sure to check in with your doctor before making changes to your current diet or starting a new exercise routine. For more details on the contest, visit the Spare Tire page.