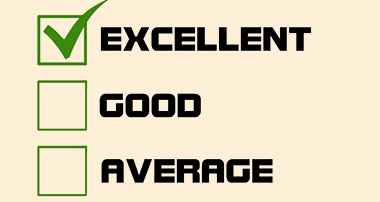 In 2017, Discount Tire stores around the nation were recognized for their quality, impactful work in the communities in which they serve. Please help us congratulate the long list of stores that were voted to the "best of" lists in the following publications or markets this year:
KWES, Midland, TX
NewsWest 9 viewers and NewsWest9.com users in the Midland, Texas area named Discount Tire the "Best Tire Store" in their Best of the Basin 2017 list.
The Fresno Bee, Fresno, CA
Voters in Fresno, California who participated in the 2017 People's Choice Awards named America's Tire/Discount Tire the "No. 1 Tire Dealer" in the Retail & Shopping category.
East Valley Tribune, Gilbert, AZ
Discount Tire was included in the "Best of Gilbert 2017" list for Gilbert, Arizona.
Huntsville Item, Huntsville, TX
The Huntsville Item named Discount Tire the "Best Tire Dealer of 2017" in Huntsville, Texas.
Times-Call, Longmont, CO
The Times-Call readers voted Discount Tire the 2017 Reader's Choice for "Best Tire Store" in Longmont, Colorado for its stellar guarantees and customer service.
The Reflector Newspaper, North Clark County, AZ
Arizona voters named Discount Tire the "Readers' Choice of North Clark County" in the Reflector's poll.
Shawnee Dispatch, Shawnee, KS
Discount Tire's Shawnee location was awarded at the Shawnee Economic Development Council's Business Appreciation luncheon for creating new jobs and contributing to the city's economic development.
The Leaf-Chronicle, Clarksville, TN
Voters in the theleafchronicle.com 2017 Readers' Choice Awards poll named Discount Tire their third "Favorite Place to Buy Tires/Wheels" in Clarksville, Tennessee.
The Eagle, College Station, TX
Residents in College Station, Texas voted Discount Tire The Eagle's "2017 Readers' Choice Award."
Lansing State Journal, Lansing, MI
Lansing State Journal readers named Discount Tire the "2017 People's Choice Award" for Lansing, Michigan.
South Bend Tribune, South Bend, IN
South Bend, Indiana voters named Discount Tire the "2017 Readers' Choice" in the South Bend Tribune's poll.
The Examiner, Independence, MO
Independence, Missouri voters named Discount Tire the "2017 Readers' Choice" in the Examiner's poll.