What is the EAP?
The Employee Assistance Program (EAP) is a confidential, FREE resource to help with personal issues which might be affecting you and your dependents, such as: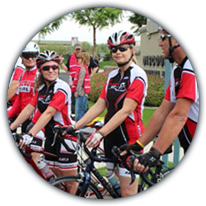 Personal/family issues
Work concerns/work-related stress
Relationship issues (at work or at home)
Substance abuse
Financial concerns
Legal issues
Childcare referrals
Eldercare referrals
---
How Does the Program Work?
When you call the EAP, a counselor will spend time with you or your family member on the phone to identify the issue, gather information and provide personal assistance. When appropriate, the EAP counselor will help schedule an appointment with an EAP affiliate for a face-to-face meeting. All of the EAP Plus counselors and affiliates are licensed by state governing agencies. Up to 6 sessions are provided free of charge to each employee or family member per issue.
---
GuidanceResources®
Our EAP is provided through GuidanceResources. To register, call 1-844-285-1067 or visit www.GuidanceResources.com. For the Organization Web ID, see the Benefits Guide mailed to your home or contact the Benefits Team in Human Resources for more information at 1-800-347-4348 or benefits@discounttire.com.
Additional Employee Assistance Information from GuidanceResources