Review this SupportLinc flyer, introductory video, and the information on this page to learn more about the support the support available to you and your household members through our Employee Assistance Program (EAP). 
Accessing the Employee Assistance Program
Our EAP is administered through SupportLinc. You may access this benefit by calling 888-881-5462, through the SupportLinc mobile app, or by registering online at supportlinc.com. See your Benefits Guide or contact the Benefits Team or your manager for the Group Code.
What is the EAP?
The Employee Assistance Program (EAP) is a confidential, FREE resource to help with personal issues which might be affecting you and your dependents, such as:
Personal/family issues
Relationship issues (at work or at home)
Substance abuse
Financial concerns
Legal issues
Childcare referrals
Eldercare referrals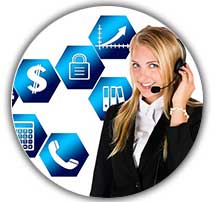 How Does the Program Work?
This benefit includes unlimited phone consultations with EAP experts about family, financial, or legal matters. Six in-person or video sessions can be scheduled with a counselor, per support need, such as stress, anxiety, depression, relationship issues, or substance use. You will also have access to in-the-moment support, including:
Phone – Call to speak to a licensed clinician 24/7 for immediate assistance.
Textcoach – Personalized coaching with a licensed counselor on mobile or desktop.
Virtual Support Connect – Moderated group support sessions on an anonymous, chat-based platform.
Amino – Self-guided resources to improve focus, wellbeing, and emotional fitness.
Through the web portal and mobile app, you will have 24/7/365 access to programs and services including on-demand training, financial calculators, articles, self-assessments, and more. 
Register your account so help is there when you need it. Once registered, be sure to complete the Mental Health Navigator survey, so you can begin receiving personalized guidance to access support and resources.
Additional Resources
Our Support Programs and Services page offers a variety of emotional support and mental health resources to help you manage your well-being during this time.
Your health is very important, especially during stressful events. Visit our Maintaining Your Health page for tips on self-care, dealing with stress, managing anxiety and more.
Our Coping Tools for Families page may offer additional resources for helping you and your family cope with emergencies, behavioral issues in children, and social disruptions.