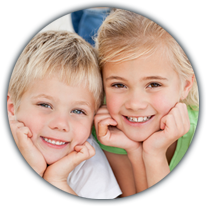 New FSA Vendor Effective Jan. 1, 2019: Discovery Benefits
Beginning in 2019, the  Company will offer Flexible Spending Accounts through Discovery Benefits. Additional features with the new vendor include a debit card for Dependent Care Accounts and an app for easily uploading receipts. Learn more about all of Discovery Benefits' great account features at discoverybenefits.com.
Additional information will be provided to explain the discontinuation of the 2018 WageWorks FSAs. 
---
A Flexible Spending Account (FSA) allows you to budget and save for qualified healthcare expenses incurred over the course of the plan year. Dollars invested in an FSA are tax free. That makes an FSA a great tool for saving money, especially when big expenses are anticipated. You must enroll each year to participate. FSA plans contain a "Use It Or Lose It" provision – please plan carefully! Should you leave the Company, benefits terminate on your last day of employment.
---
Healthcare FSA
Choice Plus Plan enrollees:
You can enroll in the healthcare FSA to cover eligible medical, prescription, dental and vision expenses. The entire election amount is available at the beginning of the plan year.
Health Savings Plan enrollees:
You can enroll in the healthcare FSA alongside your HSA to maximize savings. The entire election amount is available at the beginning of the plan year. Note: These funds are limited to qualifying dental and vision expenses.
---
Dependent Care Account (DCA)
A DCA allows you to put money aside for dependent care for children up to age 13, a disabled dependent of any age or a disabled spouse. You may receive reimbursement up to the current balance in your account at the time the request is made. To be eligible for a DCA, you and your spouse (if applicable) must work, be looking for work or be full-time students.
Starting in 2019 you will also receive a debit card for Dependent Care Accounts!
---
Using Your FSA Account
Enrollees will receive a debit card for easy access to FSA funds. Simply swipe your debit card and avoid out-of-pocket costs. If you use your card at a provider with an Inventory Information Approval System (IIAS), the expense will automatically be approved at the point of sale. You may need to provide documentation to show the expense is eligible. Providing documentation is easy when you use your FSA's mobile app. To find out which specific expenses are eligible, view the searchable eligibility list at discoverybenefits.com/eligibleexpenses.
---
Mobile App
FOR 2019 FSAs, learn more about the Discovery Benefits Mobile App
Access your FSA on the go 24/7 with the discovery benefits mobile app. Our free app gives you convenient, real-time access to all your flexible spending accounts in one spot. This makes it easy to use your hard-earned dollars and view recent account activity without ever needing to call in.
With Discovery Benefits mobile app, you can:
Get instant notifications on the status of your claims and upload documentation in seconds using your phone's camera.
Check your balance and view account activity
Download the app for free on apple and android devices
Security on the go
Our mobile app uses secure encryption and won't store pictures on your phone, keeping your documentation safe and secure. Login is protected by a four-digit passcode of your choosing. You can also log in with your thumbprint on apple devices.
FOR EXISTING ACCOUNTS THROUGH THE END OF 2018: You also have the option to submit your receipts using the WageWorks EZ Receipts Mobile App. By installing the free app to your mobile device, you can log in to your WageWorks account and check your balances, submit claims, snap and submit photos of receipts.
---
Add Up Your Savings:
You save by reducing the amount of your earnings which are subject to federal income tax, FICA (Social Security) tax, and where applicable, state income tax. Exactly how much you save depends on how much you contribute each year and on your tax situation. Most people can save between $30 and $40 in taxes for every $100 contributed.
The bottom line: You keep more of your hard-earned money—instead of giving a portion to the IRS—by using tax-free dollars for expenses you face throughout the year. And with the various mobile and online resources available, spending your account funds couldn't be any easier.
---
Learn More and Compare
Delve into the inner workings behind common health account types at www.myhealthsavingsinfo.org. Each account type has its own unique characteristics and advantages, and this site will deliver need-to-know information that can help you make informed decisions regarding these particular accounts.