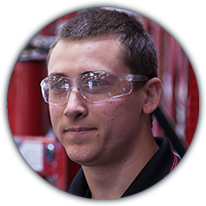 Optional resource to help you select and purchase Medical Insurance:
One way we care for our employees is by providing information to help you choose an affordable health insurance option for you and your family that meets your responsibilities under the Affordable Care Act (ACA).
To help you navigate your choices for healthcare, we recommend you take advantage of the free services offered through Mylo. With Mylo's website and phone advisers, you'll be guided through the process: seeing all your available options with prices based on what tax subsidies you may qualify for. Go to  www.ChooseMylo.com/DiscountTire or call 844-571-1044 to get started.
Other benefits open to our part-time employees:
Referral Bonuses – ask your manager or visit the Knowledge Center for details on bonuses for referring a new employee