Through Superior Vision, full-time employees can choose from a large number of in-network providers who will help you save money. Find an in-network provider, or confirm your current provider is in the network at www.superiorvision.com. The vision plan is a voluntary benefit, 100% employee paid.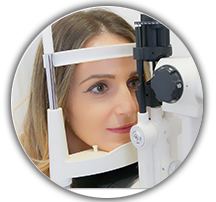 Online Member Account
SuperiorVision.com gives you quick access to your vision benefits information. Member account information is shared by all covered family dependents. Family members may log in as the primary member. Once you've created an account, log in to easily locate an in-network provider, view your benefits and eligibility, print your ID card, download forms, and more.
Superior Vision Mobile App
Take advantage of all the features of Superior Vision's mobile app, available as a free download for iOS or Android. You can log in with the username and password you use to access your Member account on SuperiorVision.com, or create an account in the app. Then, locate a provider in your network, get directions and/or call the provider right from the app. You can also review vision benefits for you and any dependents, plus view, print or email your member ID card (full screen)!
Documents and Forms:
Additional Superior Vision Information: