There will be no changes to the Legal benefit for the 2024 plan year.
LegalEase
Discount Tire has partnered with Nationwide to provide full-time employees with the LegalEase insurance plan. Benefit eligible full-time employees may elect LegalEase in Workday during open enrollment. LegalEase can help reduce stress and provide the support and protection you need when dealing with a legal or financial concern, or are preparing for an unexpected situation.
NOTE: This benefit does not automatically roll over between plan years;  you must re-enroll every year during open enrollment to continue coverage.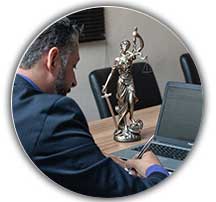 What does the LegalEase Plan provide?
Access to over 18,000 attorneys nationwide with expertise specific to your personal legal matter
Concierge help navigating common individual or family legal issues
In- and out-of-network coverage
Coverage:
Home and residential: buying, selling, tenant disputes
Financial and consumer: debts, tax audits, student loan refinancing
Family: divorce, separation, name change, prenuptial agreement, adoptions (including international)
Estate planning and wills: will, living will, power of attorney
Auto and Traffic: license suspension, traffic ticket, vehicle repair and lemon laws
10 hours of miscellaneous coverage
Child custody/support proceeding involving never-married parents
Surrogacy representation
Protection from domestic violence
Restraining order assistance