Emotional Support and Mental Health Resources
The 988 Suicide & Crisis Lifeline allows you to connect to a trained crisis counselor by calling or texting 988 from anywhere in the United States. Common reasons to call include having thoughts of suicide, feeling depressed or anxious, feeling overwhelmed or agitated, feeling like you cannot cope with the stress in your life, needing advice on how to help a family member, or needing help with substance use.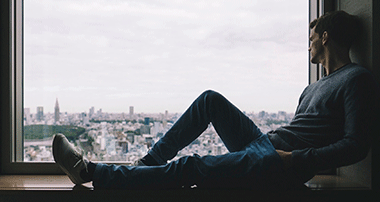 The National Suicide Prevention Lifeline 1-800-273-TALK (8255) is a free, confidential resource for all residents of the United States. This line is available for anyone in emotional distress; you do not have to be suicidal to call the Lifeline. Crisis workers are available to listen, provide support and share resources that may be helpful.
The Disaster Distress Helpline, 1-800-985-5990, offers free, confidential crisis counseling and support to all residents of the United States experiencing emotional distress related to COVID-19. Counselors are available 24 hours a day, 7 days a week, to provide crisis counseling, coping tips, and referrals to local crisis centers.
During a disaster, community unrest or a public health crisis, feelings of stress and anxiety may become overwhelming and interfere with your daily life. It is important for you to support your emotional well-being during this time. Please see below for information about support programs and services available to you.
For advice about specific treatments or medications, please consult your physician and/or mental health care provider. If you are experiencing thoughts of suicide or if this is urgent and an emergency, call 911 or 1-800-suicide (784-2433) or 1-800-273-8255.
Employee Assistance Program (EAP)
The Employee Assistance Program (EAP) is a confidential, FREE resource for part-time and full-time employees to help with personal issues affecting them and their dependents. Our EAP is provided through SupportLinc.
SupportLinc can be reached at 888-881-5462, or register  online at supportlinc.com. See your Benefits Guide or contact the Benefits Team or your manager for the Group Code.
Visit the Employee Assistance Program page for more information.
Sanvello
Sanvello is available to all part-time and full-time employees for free during the COVID-19 pandemic. The Sanvello app offers techniques for dealing with stress, anxiety and depression. Download the Sanvello app today from the App Store or Google Play to start accessing these helpful tools:
Daily Mood Tracking – to capture your current mood and identify patterns.
Coping Tools – for relaxation or managing stressful situations.
Guided Journeys – for techniques to help you feel more in control and build life skills.
Personalized Progress – to create a roadmap and set goals.
Community Support – to share advice, stories and insights anytime, anonymously.
Visit Sanvello.com for more information.
Understanding and using your UHC Behavioral Health Benefits
Do you need help finding a provider for behavioral health or substance use disorders? Do you know the care options available through your medical plan? Watch this short webinar for information about the behavioral health and substance use options available as part of the Company's UHC medical plan benefit, such as Talkspace Online Therapy, the Substance Use Disorder Helpline, educational videos, and more.
Webinar (previously recorded): Get to know your UHC behavioral health benefit
Those not covered through a Company UHC plan should contact their medical plan provider for information about behavioral health coverage. Contact information for your plan provider is generally listed on your medical insurance card.
Talkspace Online Therapy
Talkspace online therapy is available to Discount Tire employees who are enrolled in the UHC medical insurance plans, copays will apply. This resource allows you to communicate with a therapist from your phone or computer instead of a traditional office visit.
Visit www.talkspace.com/connect to register and choose a provider. During registration, you will:
Enter your personal and insurance plan information
Answer some basic questions to determine which therapist would best suit your needs
Review the profiles/availability of therapists matched to you based on the criteria you provided
Choose a therapist
Enter your payment information
Download the Talkspace app to your phone or computer
Therapy can generally start within hours of choosing your therapist and you can communicate with your therapist by text, voice or video. Therapists respond to messages daily, five days a week.
*Data rates may apply. Copayment may apply and will be charged weekly via credit card. You may use Talkspace as often as desired per week once copayment for that week has been paid.
Coping with Grief
Feelings of grief can be hard to cope with, especially after an unexpected event. You may experience a variety of symptoms, such as anger, confusion, depression and loneliness. Read through Coping With Grief for more information on the stages of grieving, common experiences, and suggestions for easing your mourning process.
Stress can interfere with your ability to cope and may interfere with you daily life. To manage stress, you must recognize the symptoms and choose healthy ways to deal with your stress. Refer to A Practical Guide for Coping to learn the reactions to watch for, activities to help you cope, and the Do's and Don'ts of managing stress.
When an unexpected event happens to someone close to you, such as a colleague, you may not know how to respond. Every person and situation is different, but the suggestions listed in When a Colleague Is Grieving may help you offer them the support they may need. The caring interest of coworkers and friends can be very helpful to someone who is grieving.
Additional Resources
Your health is very important, especially during stressful events. Visit our Maintaining Your Health page for tips on self-care, dealing with stress, managing anxiety and more.
Our Coping Tools for Families page may offer additional resources for helping you and your family cope with emergencies, behavioral issues in children, and social disruptions.
Substance Use Disorder is not a failure of will or weakness of character; it is a treatable disease characterized by an excessive use of alcohol or drugs. Many people can recover if they seek the proper care. Visit our Substance Use Help page for resources to help you or a family member get on the road to recovery.