Your Care @ Work benefit is offered through Care.com and offers the largest online community for care, with over 13 million in-network caregivers. Full-time employees automatically receive a Company paid, annual membership to Care.com and 10 Company subsidized days, per year, for emergency backup child and/or adult care.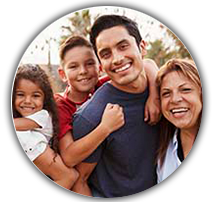 What's included?
Annual Care.com membership – Gives full-time employees 24/7 access to the network of pre-screened providers for emergency backup care, temporary care on short notice, long-term care, and more.
Subsidized emergency backup days – Each full-time employee receives 10 emergency backup days each year, which may be used for childcare (children 6 weeks to 12 years) or adult care (18 and over). Copays for services will apply. Watch the videos below for details on booking backup care or requesting reimbursement for out-of-network care. NOTE: Unused days from the previous plan year do not carry over.
In-network (Reserve through discounttire.care.com or Care@Work app)
$2/hour for in-home child (up to 4 children) or adult care, with a maximum of 10 hours per day.
$10/day, per child, for in-center care (children only), with a maximum of 10 hours per day.  
Out-of-network (Reserve on your own, with a caregiver that is not affiliated with Care@Work)
Reimbursement up to the maximum of $125 per day for your personal caregiver/center from outside the care.com network. You will be responsible for the copay ($2/hour in-home, $10/day per child in-center), and any amount charged by the caregiver over the maximum allowed reimbursement.
You will be responsible for vetting caregivers, as well as arranging details and payments for care scheduled outside of the Care@Work network. 
Kindercare Learning Centers discount – Full-time employees will receive a 10% discount at Kindercare Learning Centers nationwide.  Discounts apply to new customers and those currently enrolled in Kindercare Learning Center programs.
Care.com network access – Search for pre-screened, network providers for services such as tutors, special needs caregivers, dog walkers, summer camps, house cleaners and more.
(These services do not qualify as backup care and are not subsidized by the Company.)
Arrange your care needs in one location – Ability to search, post your care need, and pay for services conveniently through the Care@Work app or online at discounttire.care.com. You may also call 855-781-1303.
Set up your account today
Don't wait for unexpected child/adult care cancellations to set up your account. Save time by setting up your account today by following these few, easy steps.
Download the Care@Work app or visit discounttire.care.com
Click Let's Get Started. If you already have a care.com account, choose log in.
Answer a few short questions about your family.
Enter your personal information.
You are enrolled!
Additional Information
What is Adult Care?
Adult backup days may be utilized for the in-home care needs of any adult whom employees are responsible for, which may include spouses, parents, adult children, or employees themselves. For example, backup adult care may be used if your regular caregiver is unavailable, rides to and from appointments, temporary extra help after an accident or surgery, or temporary care while you schedule a permanent caregiver. Backup care may be provided in the employee's home or the home of the adult needing care. 
Care Resource Center
Visit the Care Resource Center for helpful webinars, podcasts, guides and articles to support you and your family. Along with additional demos for using your new benefit, the Care Resource Center offers resources on a variety of subjects including choosing caregivers, parenting, managing stress, and more. 
Search for Care
Learn more about searching for backup caregivers, other care services such as pet sitters or house cleaners. Only allotted backup days will be subsidized by the company. Payment for any other services will be your sole responsibility.
Book In-Network Backup Care
Once your account is set up, easily book in-home or in-center back up care online or through the app. This short video shows you how to book backup care through the Care@Work app.
Use Out-of-Network Care or Request Reimbursement
Whether you would like to use your out-of-network provider for an upcoming backup care need, or if you already received care and need reimbursement, your claims can be handled online or through the Care@Work app. Please remember, you will be responsible for vetting caregivers, as well as arranging details and payments for care scheduled outside of the Care@Work network.