Your most valuable—and vulnerable—asset: the good health upon which everything depends. The Executive Health Department is here to help all employees!
The Discount Tire Case Management Program:
Personalized program open to all employees
For complex medical cases
Provides advocacy and networking
Starts with a referral by Management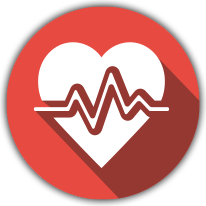 This program is designed for a Discount Tire Nurse Case Manager to receive the initial referral from your manager, AVP or VP regarding your complex medical need. The Nurse Case Manager will respond in a timely manner to assess the need and provide medical direction. Medical data will be obtained; research and collaboration with other Medical Professionals will be completed.
The Nurse Case Manager will also provide emotional support, education, medical and non-medical resources. This is completed in a caring and compassionate manner to help you through this difficult period.
Cameron Sharp R.N., BSN, MBA
Nurse Director of Executive Health and Company Wellness
Nurse Consultant for Discount Tire and America's Tire
Cameron.Sharp@DiscountTire.com
Phone: 480-606-6792
Cell: 480-290-1158
Kevin Stock R.N., BSN
Nurse Assistant Manager
Nurse Consultant for Discount Tire and America's Tire
Kevin.Stock@DiscountTire.com
Phone: 480-606-6187
Cell: 480-249-2350
Anna Phillips R.N., BSN
Principal Nurse Case Manager Specialist
Nurse Consultant for Discount Tire and America's Tire
Anna.Phillips@DiscountTire.com
Phone: 480-606-7332
Cell: 480-589-4813
Carrie Jankowski R.N., BSN
Senior Nurse Case Manager Specialist
Nurse Consultant for Discount Tire and America's Tire
Carrie.Jankowski@discounttire.com
Phone: 480-606-6448
Cell: 480-640-6665
Holly Olisar B.A., CMA
Certified Medical Assistant for Discount Tire and America's Tire
Holly.Olisar@discounttire.com
Phone: 480-606-6268
Cell: 480-322-5735
Executive Health Department
20225 N Scottsdale Rd
Scottsdale, AZ 85255
Private Fax: 480-606-6490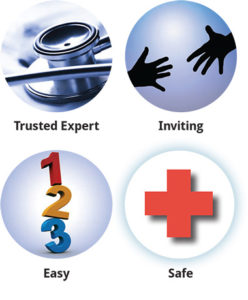 Areas of Medical Focus

Preventative Health
Health Strategy
Nutrition
Weight Loss
Medical Liaison
Advanced Consultation
Family Medicine
Neurology
Cardiology
Orthopedics

Oncology
Surgery
Pulmonology
Radiology
Dermatology
Endocrinology
Ophthalmology
Trauma
Gynecology
Obstetrics

Pediatrics
Psychiatry
Psychology
Drug & Alcohol Rehab
Tobacco Cessation
Hospice
Bereavement
Home Care
Geriatrics
Urology