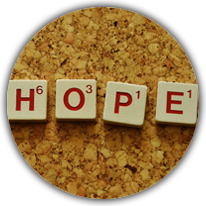 Employees and their families have various resources to help them through a Substance Use Disorder (SUD). If this is a problem for you or a family member, consider your options below.
SAMHSA National Helpline
The Substance Abuse and Mental Health Services Administration (SAMHSA) is a government program that offers a free, confidential, 24/7, 365-days-a-year national helpline for substance use and mental health information.
Call 1-800-662-HELP (4357) for mental and/or substance use disorder treatment referral and information. Trained Specialists provide referrals to local treatment facilities, support groups and community-based organizations. You may also request to have free publications and additional information sent to you.
You may also visit the SAMHSA website to search with the Online Treatment Locator and to find more information and resources for a variety of substance use and mental health disorders, including:
Alcohol, tobacco and drugs
Behavioral health
Disaster distress
Mental illness
Opioid treatment
Recovery support
Suicide prevention
Veterans crisis line
UHC Substance Use Treatment
United Healthcare (UHC) offers a free, 24/7 helpline for Substance Use Treatment. Call 1-855-780-5955 to speak to a recovery advocate who can help connect you with care options and resources in your community.
Full-time employees covered under the UHC medical plan (all states except for Michigan) may work with the advocate to develop a customized care plan. The advocate can help UHC members find treatment providers and treatment centers in their covered network to try to minimize out-of-pocket expenses. Advocates may also provide out-of-pocket cost estimates for UHC members.
For more information about the UHC Substance Use Treatment helpline, review the UHC Substance Use Treatment Helpline flyer, or visit liveandworkwell.com/recovery.
BCBS Substance Use Treatment
Full-time employees covered under the BlueCross BlueShield (BCBS) medical plan (Michigan only) may contact Blues On Call 1-888-258-3428 for information on support and/or treatment options.
For more information about substance use, review the BCBS Substance Use flyer or log in to your account at mybenefitshome.com. Once logged in, click on the Find a Doctor tab to search for in-network treatment facilities. You may also contact Member Services for assistance at 1-800-652-9451.