Discount Tire / America's Tire / Discount Tire Direct / Tire Rack proudly offers a Wellness program at no cost to our full-time employees as part of our comprehensive medical program. By taking better care of ourselves, we have the opportunity to live healthier lives, as well as reduce future unnecessary medical costs. Wellness benefits include:
Health Assessment (HA) or Wellness Profile
Complete a quick, online questionnaire and receive a detailed report of your personal health and things to work on.
Care Coordination
Work with a representative from the insurance company to find the best care for you or your loved one.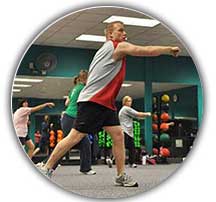 Healthy Pregnancy Program (for moms AND dads!)
Having a baby?  Share the good news with your insurance company and enroll in a wellness program to help you every step of the way.  Receive free supplies and coupons and get phone access to specially trained nurses.
Many aspects of the Wellness Program are integrated with your medical benefit plan; other health-conscious content and events are now Discount Tire Family traditions, such as:
Wellness Communications
Whether delivered to your door or found right here on this site, our Wellness Team partners with our benefit providers and other health experts on regular communications to educate our people on the latest trends and best practices to stay healthy.
The Spare Tire Contest
Every spring, this ten week weight-loss competition can put you on the Road to Wellness by helping you make smart nutritional choices and maintain an active lifestyle.
Rewards for Annual Well Visits
Using the Physician Affidavit Form, all full-time employees are eligible for a $50 gift card every year, just for getting an annual physical.