What you need to know: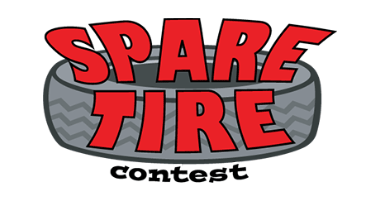 Full-time Discount Tire employees are eligible to join the Spare Tire Contest. Participation is voluntary, and the contest is designed to be positive, healthy, and FUN!
There are three ways to participate:
Lose weight on my own
Lose weight on a team (must be a team of FIVE, Team Captain will register the team)
Maintain my current, healthy weight
Important Dates
Registration Starts: March 16
Registration Ends: March 25
Initial Weigh-in*: April 12
Midpoint Weigh-in: May 17
Final Weigh-in*: June 21
*Individual participants and ALL FIVE participants of each team must submit initial and final weights online to be eligible for final prizes.
More Information
For more detailed contest information, and to register, visit the Knowledge Center from your work location.
For weekly motivational tips to help you on your wellness journey, visit our Spare Tire page.
If you have questions, please contact the Benefits team.
Register, Commit, and Have Fun!