Welcome to the DISCOUNT TIRE Spare Tire Contest!
Register March 15 – March 24  
This ten week competition puts you on the Road to Wellness by helping you make smart nutritional choices and maintain an active lifestyle. All full-time Discount Tire and Tire Rack employees are eligible to join.
Looking for inspiration on your Spare Tire journey? Bookmark this page for easy access to the tips and motivation at the bottom of the page.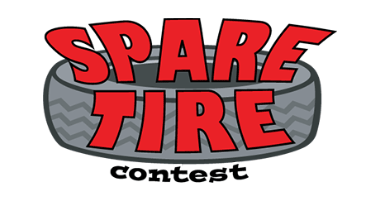 Contest Details
This year's contest runs from April 11 – June 20. Participants are encouraged to submit weight weekly online throughout the contest. 
Initial Weigh-In, Tuesday, April 11
You MUST submit your weight online to be eligible for the final prizes.
Midpoint Weigh-In, Tuesday, May 16
Submit your weight online.
Final Weigh-In, Tuesday, June 20
You MUST submit your weight online to be eligible for the final prizes.
Weigh-in links are included in weekly participant emails and are also available (for Discount Tire employees) on the KC Spare Tire page. Weigh-in links are open Tuesday – Friday (closing at midnight on Friday each week), with the exception of the Initial and Final weigh-in links closing Wednesdays at midnight. 
For more detailed contest information, and to register:
Discount Tire employees should visit the Knowledge Center from their work location.
Tire Rack employees should refer to the registration flyer on the Wellness Works site.
Good luck and have fun!
Not Participating in Spare Tire?
We invite you to follow along with the weekly posts. If you like what you see; plan to join the Spare Tire contest next year!
We look forward to seeing you on the journey to wellness!
2023 Spare Tire Contest Tips and Motivation:
Register March 16 – March 25 by visiting the KC Spare Tire Page.