Getting fit isn't limited to lifting weights or doing aerobics. Did you know that activities like dancing and swimming can have positive effects on your overall health, including:
Improving sleep quality
Reducing high blood pressure
Reducing risks for type 2 diabetes, heart attack, stroke
Reducing arthritis pain and associated disability
Reducing risks for osteoporosis and falls
Reducing symptoms of depression and anxiety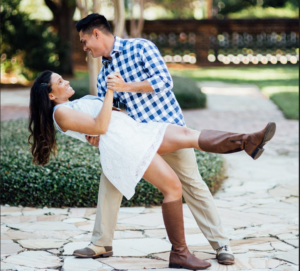 Learn more about why physical activity is important, how much you need, and how many calories are burned doing everyday activities in the CDC's Physical Activity for a Healthy Weight article. Refer to the chart at the end of the article for surprising ways your everyday movement can add up.
Weigh-ins and Support Resources
Remember, the Spare Tire Contest is a journey; stay positive and stay on track by submitting your weight online each week through the links in the weekly email sent to all participants. For additional contest information, visit the Spare Tire page or:
Discount Tire employees should visit the Knowledge Center from their work location.
Tire Rack employees should visit the Wellness Works site.
Be sure to check in with your doctor before making changes to your current diet or starting a new exercise routine.