What is colorectal cancer
Our colon (large intestine) is an essential part of the digestive system.  If cells grow abnormally in the colon or rectum, polyps may form, which over time, may turn into colorectal cancer.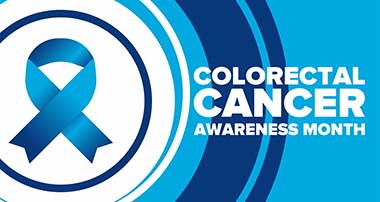 Colorectal cancer risks
There are many factors that play a role in your risk for developing colorectal cancer, some you can control, such as:
Diabetes
Obesity
Smoking
Alcohol
Inactivity
Unhealthy diet
While others may be out of your control, such as:
Age
Race
Family history
genetic syndromes
Previous radiation treatments
Inflammatory intestinal conditions
Discuss which risks you may have with your Primary Care Physician and determine when you should be screened for colorectal cancer. Generally, screenings are recommended starting at the age of 50, but screenings may be recommended earlier if you have risk factors.  
REMINDER: Full-time employees and their spouses are eligible for a $50 gift card when they get their annual physical and submit a signed Physician Affidavit. Print a copy from our Physician Affidavit page to take to your appointment .
Take a copy of the Physician Affidavit to your appointment.
Have your doctor sign the form.
Return the signed form to the Benefits team as directed at the bottom of the form.
Receive a $50 Gift Card.
Visit American Cancer Society for information about colorectal cancer, causes, risk factors, prevention, early detection, diagnosis, treatment, and more. 
Testimonial on the importance of preventive screening
*Preventive colonoscopy and cologuard screenings are generally covered at 100% on Discount Tire medical plans. Please call the number on the back of your medical ID card for complete coverage details.