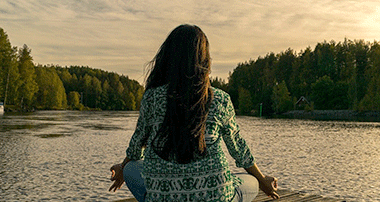 The holiday season can bring feelings of excitement, but it can also be overwhelming and cause stress or anxiety. Don't be afraid to ask for help! Your loved ones and friends may help you prepare for the holidays if you are overwhelmed, and may be able offer emotional support if you are suffering from holiday blues and need someone to talk to. If you can, extend a helping hand to those close to you that may be having a hard time during the holiday, or refer them to the Lifeline Crisis Chat below for free, confidential support.
Be sure not to overextend yourself and schedule time to take care of you. Try not to overindulge in sweets and keep up with your regular exercise routine so your health does not suffer during the holiday season. You should also pay attention to your alcohol intake and make sure you and/or your loved ones do not attempt to drive after drinking.
If you feel you need additional help or may be suffering from depression, be sure to reach out to your healthcare provider who can help you find the support you need. If you need immediate support, refer to the resources below.
Free, confidential emotional support resources for anyone in need:
Additional resources for full-time employees:
No-cost, 24/7 confidential assistance is available to full-time employees through our Employee Assistance Program (EAP), Guidance Resources. Contact Guidance Resources at 1-844-285-1067, online at www.GuidanceResources.com or through the free GuidanceResources Now mobile app. (See your Benefits Guide or contact the Benefits Team or your manager for the Organization Web ID.)
Mental health services are covered through all Discount Tire/America's Tire/Discount Tire Direct full-time insurance plans. See the medical benefits page for visit costs for your plan.