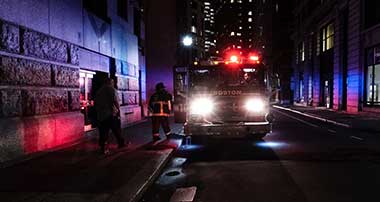 Traumatic events like unthinkable acts of violence can be difficult to understand and may be be even harder to process when they happen close to home, like in your community. These types of events can cause feelings of sadness, frustration, irritability, and fear. Stress from these events may even cause you to develop physical symptoms such as headaches and nausea.
Emotional Support Help Line
Optum is offering a free emotional support help line. This help line will provide those affected access to specially trained mental health specialists. The company's public toll-free help line number, 866-342-6892, will be open 24 hours a day, seven days a week for as long as necessary. This service is free of charge and open to anyone. Specially trained Optum mental health specialists help people manage their stress and anxiety so they can continue to address their everyday needs. Callers may also receive referrals to community resources to help them with specific concerns, including financial and legal matters.
Along with the toll-free help line, emotional-support resources and information are available by logging in to www.liveandworkwell.com.
Full-time employees enrolled in Discount Tire's United Healthcare plan (all states except Michigan) will log in with their UHC/Optum Healthsafe ID.
All other employees may choose the option to browse as a guest and use Company Code DTC.
Keyword searches on liveandworkwell.com will help you quickly access the following resource centers:
Coping Center: Type the keyword "coping" into the search bar, select Coping. Here you'll find articles, guides, self-help tools and videos on coping with stress.
Mindfulness Center: Type the keyword "mindfulness" into the search bar, select Mindfulness Center. Here you'll find breathing and meditation exercises, guides, videos and tools for practicing mindfulness.
Resiliency Resources: Learn more about bouncing back after difficult times. Type "resiliency" into the search bar, select Recovery & Resiliency Center.
Parent's Resources: Age-appropriate reading for children/teens is available from our content partner, KidsHealth. Search "kids health," select My Healthy Family.