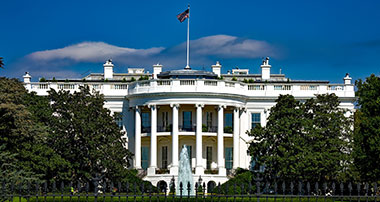 Worrying about things outside of your control, including the election, may cause anxiety and stress. It is possible that election results may take longer than expected, or the result may not be what you had hoped.
Instead of worrying about things you cannot control, focus on what you can control. Anxiety and stress may affect you emotionally and physically, so taking care of yourself is important in stressful situations. If you are feeling overwhelmed take a break from news and social media and use one of the following tools to take your mind off your worries:
Spend time on an activity you enjoy, such as exercising, reading, or cooking.
Focus on what you are grateful for and write about it in your journal.
Reach out to a friend or family member for support.
Treat yourself to your favorite food, movie, or TV show.
Volunteer for a cause you care about.
Practice mindfulness, such as like "5, 4, 3, 2, 1": naming five things you can see, four things you can feel, three things you can hear, two things you can smell, and one thing you can taste.
Emotional Support Help Line
Optum is offering a free emotional support help line for all people impacted. This help line will provide those affected access to specially trained mental health specialists. The company's public toll-free help line number, 866-342-6892, will be open 24 hours a day, seven days a week for as long as necessary.
This service is free of charge and open to anyone. Specially trained Optum mental health specialists help people manage their stress and anxiety so they can continue to address their everyday needs. Callers may also receive referrals to community resources to help them with specific concerns, including financial and legal matters.
Along with the toll-free help line, emotional-support resources and information are available by logging in to www.liveandworkwell.com.
Full-time employees enrolled in Discount Tire's United Healthcare plan (all states except Michigan) will log in with their UHC/Optum Healthsafe ID.
All other employees may choose the option to browse as a guest and use Company Code DTC.
Type a keyword such as "anxiety" or "coping" in the search box on liveandworkwell.com to help you quickly access resources for anxiety, stress, coping tools, and more.