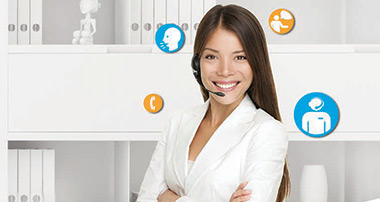 Attention Blue Cross Blue Shield Members in Michigan:
Make the call …
your health coach has the answers.
You just got a bee sting. What should you do? You are going to see your doctor. What questions should you ask? You have back pain. Where can you get help deciding about treatment?
How a health coach can help you
A health coach provides information and support — at no cost to you. Health coaches are specially trained to answer your questions and support you in making informed health decisions. Even if you're healthy, you can call a health coach to help you set goals that will keep you well.
Call a coach if:
You have diabetes and need information to change your diet.
Your cholesterol is a little high, but you don't understand what the numbers mean.
Your soccer player may have sprained his ankle. Should he go to the emergency room?
Your bone density test shows that you have osteopenia. How can you prevent it from turning into osteoporosis?
Your family has a history of heart disease. What can you do to protect yourself?
You have trouble managing your weight. How can you stay on track?
A health coach may call you
If you have a health condition, a health coach may call to offer you programs to meet your needs. We encourage you to discuss these opportunities with the coach.
Coaching is FREE, confidential and voluntary
There is no charge to talk with a coach. All information shared during your phone conversations with a health coach will remain confidential. There is no obligation to participate in the programs offered. If you do not want to participate in coaching conversations, simply tell the health coach. The coach will make no further attempt to contact you.
Get the answers you need. Call a Blues On CallSM health coach at 1-888-BLUE-428 (1-888-258-3428) for assistance.
Blues On Call is a service mark of the Blue Cross and Blue Shield Association.
Blue Cross Blue Shield of Arizona is an independent licensee of the Blue Cross and Blue Shield Association.