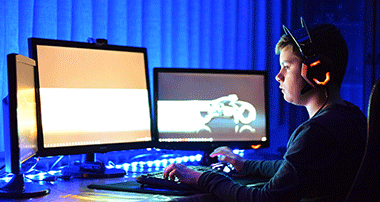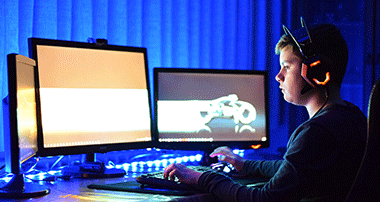 With social distancing and summer break, are your children spending more time online? What better time to remind your children about using social media safely.
Although the internet is a great place for children to connect with their friends and play games, it also may open up the possibility of being exposed to inappropriate content, contacted by an online stalker/predator, and/or becoming the victim of cyber bulling. By locating computers in common areas of the home, having regular discussions with your children, and monitoring their online use, you have a better chance of protecting your child from these threats. When threats do happen, be sure your child knows to tell an adult right away and serious concerns should be forwarded to the police and the social networking site.
Safety Tips
If your child has online profiles, be sure to review them and have your child delete any identifying information. Addresses, phone numbers and birth dates may expose your child's physical location and may also increase the risk of identity theft.
Keep profiles private with strict privacy settings so strangers cannot view your child's information.
Review the profiles of your child's friends and the information those friends are sharing.
What goes online, stays online. Remind your child that once information is posted publicly, there is no way to take it back. Any information they would not feel comfortable being public should never go online. No matter how private they think the online group they are sharing in, the internet is not a good place to share private information.
Teach your child the 4 P's for posting information. Information should not be posted publicly if a child wouldn't want their parents, principal, predators, or the police to see it. Before posting online they should be sure to consider the fact that anyone in the world may see what they have posted.
Additional Information
Federal Trade Commission (FTC) Consumer Information – Protecting Kids Online
KidsHealth – Internet Safety
Internet Safety 101 – Age-Based Guidelines