Most are aware of the harm UV radiation can do to the skin, but many may not realize that exposure to UV rays can also harm the eyes.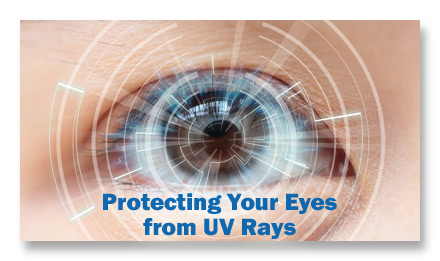 Harmful Rays
UV-A and UV-B radiation can have adverse effects on the eyes and vision, especially over the long-term. The longer the eyes are exposed to solar radiation, the greater the risk of developing conditions such as cataracts or macular degeneration later in life.
Specs for Sunglasses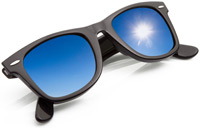 To provide adequate protection for your eyes, sunglasses should:
block out 99 to 100 percent of both UV-A and UV-B radiation
screen out 75 to 90 percent of visible light
be perfectly matched in color and free of distortion and imperfection
have lenses that are gray for proper color recognition
have lenses made from polycarbonate or Trivex® material for impact resistance
have wrap around frames for additional protection if you spend a lot of time outdoors in bright sunlight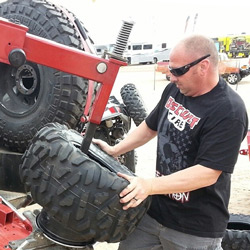 UV Radiation Checklist
If you can answer "yes" to one or more of the following questions, you could be at higher risk for harm to the eyes from UV radiation:
Do you spend a great deal of time outdoors?
Do you use a sunlamp or tanning parlor?
Do you take prescription or over-the-counter drugs that can increase your sensitivity to UV radiation (check with your optometrist, pharmacist, or physician)?
Have you had cataract surgery in one or both eyes?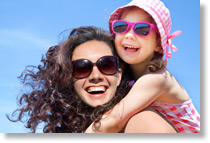 Get Checked
It's recommended to see your doctor of optometry at least every two years for a comprehensive eye examination. Also, children and teens typically spend more time in the sun than adults; don't forget protection and examinations for your family!