Any benefit changes you made during Open Enrollment became effective on January 1. This is also the date some important benefit updates went into effect for the Employee Assistance Program and the Family Care benefit.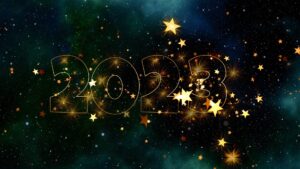 Employee Assistance Program
All part-time and full-time employees are automatically enrolled in the Employee Assistance Program (EAP), with no weekly premium contributions required.
Effective January 1, we have transitioned to a NEW vendor, SupportLinc, for our EAP. You may access the EAP by calling SupportLinc at 888-881-5462 or by visiting their website at supportlinc.com. See your Benefits Guide or contact the Benefits Team or your Manager for the Group Code.
SupportLinc offers a variety of resources, including:
Unlimited 24/7 phone consultations about family, financial, and legal matters.
Six in-person or video sessions with a counselor, per support need, such as stress, anxiety, depression, relationship issues or substance use.
Personalized coaching from a licensed counselor on mobile or desktop through Textcoach.
Chat based, anonymous group therapy sessions through Virtual Support Connect.
Self-guided well-being resources through Animo.
Visit our EAP page for more information.
Family Care
All full-time employees are automatically enrolled in the Family Care benefit with no weekly contributions required. This benefit is administered through Care@Work.
On January 1 each year, this benefit resets, which means:
Annual Care.com memberships automatically renew.
Enrolled employees receive 10 emergency backup days, copays apply, for children or adults (includes sick care and children's camps) to use throughout the year.
NOTE: Unused days from the previous plan year do NOT carry over to the new plan year.
Visit our Care@Work page for more information.
Benefit Changes
If you experience a qualifying life event, you may be eligible for a special enrollment period where you can make changes to some of your benefits. Otherwise, changes may need to wait until your next Open Enrollment period. Visit our Life Event Benefit Changes page for more details.