Summertime can be relaxing and full of fun activities, but sometimes it can also be a time of stress. Juggling family gatherings, planned trips, and surprises like unexpected home repairs can take their toll. While trying to find time to fit in all your plans and commitments, try not to let stress keep you from meeting your health goals. 
Sanvello is an app that can help when you are feeling stressed. Visit their website Sanvello.com to learn more or start a free trial. Sanvello's 6 Smart Ways to Manage Stress article also offers information about actions you can take to help you relax when you are feeling stressed. 
Be sure you take time to take care of yourself this summer, and for more helpful resources for dealing with stress, visit our Support Programs and Services page.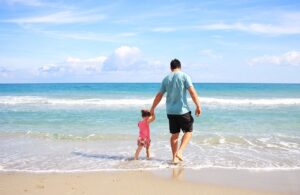 Weigh-ins and Support Resources
Remember, the Spare Tire Contest is a journey; stay positive and stay on track by submitting your weight online each week through the links in the weekly email sent to all participants. For additional contest information, visit the Spare Tire page or:
Discount Tire employees should visit the Knowledge Center from their work location.
Tire Rack employees should visit the Wellness Works site.
Be sure to check in with your doctor before making changes to your current diet or starting a new exercise routine.