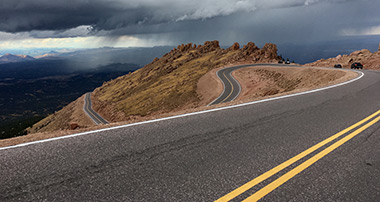 For employees enrolled in the Discount Tire / America's Tire / Discount Tire Direct / Tire Rack 401(k) plan through Empower Retirement:
Visit empowermyretirement.com for a quick rotation and balance by doing these 3 things today!
1. Increase your savings mileage
Log in to empowermyretirement.com.
Use the contribution sliders to see how a small increase to your contribution rate might affect your retirement income.
If you like what you see, update your contribution rate by clicking Review Changes to the right and then clicking Submit Your Changes.
2. Put your plan communications on cruise control
Receive information more efficiently when you shift your communication preference to electronic delivery at your preferred email address.
Log in to empowermyretirement.com.
Click on your name in the top right corner of the page.
Scroll down to Communication Preference to select your preferred Delivery Method and Preferred Email Address.
3. Prepare for the road ahead
Update your beneficiary to ensure your assets pass on to your most important passengers if something happens to you.
Log in to empowermyretirement.com.
Click the name of the plan to the right, where your balance is shown.
Click Beneficiaries to the left and follow the prompts to make or update your election(s).