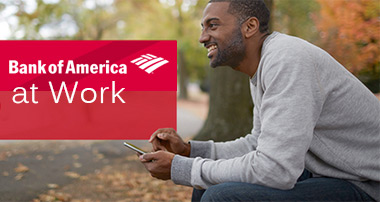 Available to all of our employees, Bank of America brings you Bank of America at Work to help you learn how to make your money work for you. Interactive articles and videos can take you through common financial situations step-by-step to help you decide the BEST use of your financial resources. You can choose from the following:
Financial advice, guidance & education
Managing daily finances
Paying down debt
Home ownership
Purchase or refinance a car
Planning & investing for the future
Access the site at go.bofa.com/DTC.