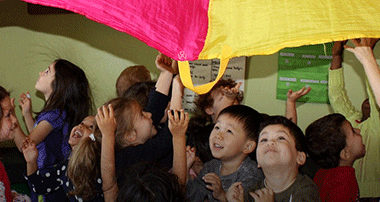 All full-time employees are automatically enrolled in the Care@Work benefit, with no weekly premium contributions required. As part of the benefit, employees receive 10 emergency backup days on January 1 each year and kids' camps are now eligible to be reimbursed as backup days.
A camp is any program or activity that takes place during your typical working hours when your regular care is not available, such as summer or spring break camps when your kids are out of school. You can request reimbursement for each day of camp, up to the number of unused Backup Care days you have available. The maximum reimbursement allowed is $125 per day and in-center copays will be deducted from your reimbursement.
To use this benefit for kids' camps:
Book a camp – Find and book a camp that works for your family. At this time Care.com does not offer the ability to schedule camps through their network.
Submit your claim – Make a claim and submit receipts through the Care.com benefits portal within 30 days of completion of the camp days.
Get reimbursed – You should receive reimbursement in 10-15 days from filing your claim. (excluding copay amounts that are deducted from reimbursement).
For more details on reimbursement for kids' camps, please refer to the Care.com's Backup Care for Camps FAQ.
For detailed information about your Care@Work benefit and helpful how-to videos, visit our Care@Work page