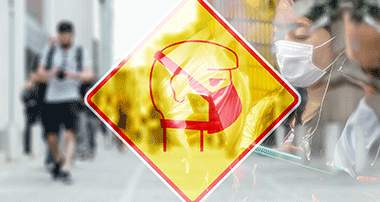 With the coronavirus (2019-nCoV) now reaching the United States, are you worried you may be at risk? Although there is not a specific treatment or vaccine for the coronavirus, following good prevention practices can help prevent the spread of this and other viruses like the common cold or flu.
Tips to prevent the spread of viruses:
Avoid close contact with people who may be sick.
Avoid sharing cups, utensils or food with people who may be sick.
Clean and disinfect surfaces that are frequently touched.
Cover your nose and mouth when you sneeze or cough.
Wash your hands with soap and water before eating or touching your eyes, nose or mouth. Use an alcohol-based sanitizer if soap and water are not available.
Coronavirus Information and Resources
For more information specifically about the coronavirus, the Centers for Disease Control (CDC) is the best place for you to stay up to date. Their 2019 Novel Coronavirus page offers information, guidance and protocols for handling outbreaks, traveling to affected areas, and more.
Optum Support for Impacted Individuals
Optum is offering a free emotional support help line for all people impacted by the coronavirus. This help line will provide those affected access to specially trained mental health specialists. The company's public toll-free help line number, 866-342-6892, will be open 24 hours a day, seven days a week for as long as necessary. This service is free of charge and open to anyone. Specially trained Optum mental health specialists help people manage their stress and anxiety so they can continue to address their everyday needs. Callers may also receive referrals to community resources to help them with specific concerns, including financial and legal matters.
Additional Resources