There will be no changes to the Identity Theft Protection benefit for the 2024 plan year.
Discount Tire has partnered with Aura to provide full-time employees with the opportunity to enroll in Identity Theft Protection. Enrolling in this plan may help reduce stress and provide protection for you and your family. The plan offers a comprehensive set of identity theft protection tools including $1M of insurance, multi-bureau real time credit monitoring, home title monitoring, proactive personal device and privacy protection, and more. If threats are detected, a dedicated case manager will help resolve your case and restore your identity.
NOTE: This benefit does not automatically roll over between plan years;  you must re-enroll every year during open enrollment.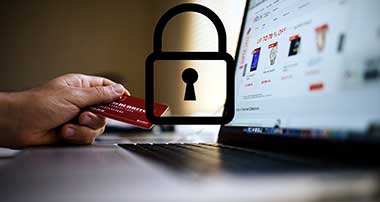 Coverage Types
Individual – Coverage for you.
Family  – Family coverage includes you, your minor dependents, and up to 7 additional adults. Adults added to your family plan may include:
parents
children (age 18+)
spouses
domestic partners
roommates
extended family
When you enroll in family coverage and set up your account, you will be able to add minor children and additional adults through your personalized dashboard. Minor children will be managed through the employee's dashboard. Adults added to your family plan will be sent a link to set up their own separate account. Information for other adults will not be managed or accessed through the employee's dashboard.
PROACTIVE DEVICE & PRIVACY PROTECTION
Anti-adware
Anti-virus
E-mail solicitation/junk mail prevention
Robo-call/robo-text protection
Safe browsing extension
Safe browsing: anti-ransomware & anti-malware
VPN / WiFi security
COMPREHENSIVE IDENTITY PROTECTION
$1 Million insurance with stolen funds reimbursement*
401(k) & HSA reimbursement
Address monitoring
Auto-on monitoring
Compromised credentials scan
Court records monitoring
Criminal record monitoring
Cyberbullying monitoring
Dark web monitoring
Data broker list monitoring/removal
Device/cookie tracking protection
Fictitious identity monitoring
Home title monitoring
Human-sourced intelligence
Medical ID monitoring
Social media monitoring
Social security and ID authentication monitoring
CUSTOMER CARE
End-to-end remediation
Mobile App
Online identity dashboard
U.S.-based customer care
FINANCIAL FRAUD PROTECTION
Bank account transaction monitoring
Credit card monitoring
Debit card monitoring
Financial accounts monitoring
High-risk transaction monitoring
Lost wallet protection
Online accounts monitoring
POWERFUL FINANCIAL TOOLS all 3 credit bureaus
Annual credit report 
Credit bureau monitoring
Credit report lock
Credit score tracker
Monthly credit score
Near real-time alerts
Security freeze assistance
Student loan activity alerts
NOTE: Due to regulatory requirements, Aura will only be able to offer credit monitoring to adults with an established credit history. If you add an adult to your family plan that does not have an established credit history, their account will be cancelled, and the account holder will be notified. The impacted dependent may have access to a complementary, limited identity protection account that will not include credit monitoring.
*Identity Theft Insurance underwritten by insurance company subsidiaries or affiliates of American International Group' Inc. The description herein is a summary and intended for informational purposes only and does not include all terms' conditions and exclusions of the policies described. Please refer to the actual policies for terms' conditions' and exclusions of coverage. Coverage may not be available in all jurisdictions.