Review and update your contact information in Workday (home address, mailing address, email, and phone number) to ensure you receive important communications in a timely manner, such as Open Enrollment packets, W-2s, 401(k), etc.
To start, login to Workday and simply click on Personal Information; then follow the prompts to view/change your contact information.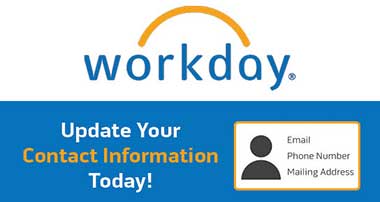 Logging in at a store or shared company computer, click the Workday icon on your desktop.
If you need help updating your contact information, please see refer to this Update Your Contact Information page (PDF).