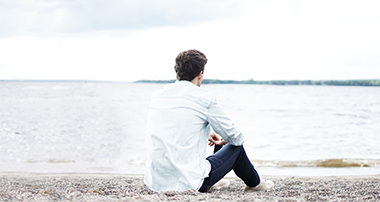 In the United States, 1 in 5 adults is affected by mental illness or substance use disorders. The COVID-19 pandemic is contributing to an increase in emotional distress and the occurrence of mental health disorders because of the increased feelings of isolation, stress, anxiety, depression and grief.
Watch for signs and symptoms that you, or someone around you, may be experiencing these feelings and get help to understand and cope with them.
Isolation – withdrawal from activities you enjoy, decreased hygiene
Stress – avoidance, self doubt
Anxiety – feelings of dread, racing heart, upset stomach
Depression – sadness, fatigue
Grief – shock, anger, feeling overwhelmed
Watch the Mental Health Matters webinar below, brought to you by Optum, UHC's Behavioral Health partner, for more information on the signs and symptoms to watch for and simple ways to help yourself and face the challenges found in this new environment.
Webinar: Mental Health Matters (prerecorded, 21 minutes)
Some resources listed at the end of the webinar may only be available to full-time employees enrolled in the UHC medical plan. Please verify your coverage prior to signing up for support programs.
Additional Resources
Our Support Programs and Services page offers a variety of emotional support and mental health resources to help you manage your well-being during this time.
Your health is very important, especially during stressful events. Visit our Maintaining Your Health page for tips on self-care, dealing with stress, managing anxiety and more.
Our Coping Tools for Families page may offer additional resources for helping you and your family cope with emergencies, behavioral issues in children, and social disruptions.